RHINO Gallery at Canal Place in New Orleans (click on image to see larger):

RHINO is a non-profit artists cooperative with some 70 members who are all Louisiana artists, all of whom have passed through a jurying of their peers. Among RHINO's activities are free children's workshops conducted by members. There is a member-artist on duty at each of the two RHINO galleries everyday. One of the galleries is on the third floor of Canal Place, a prestigious fashion mall on Canal Street at the Mississippi River, in New Orleans. There is another smaller retail space in the French Quarter.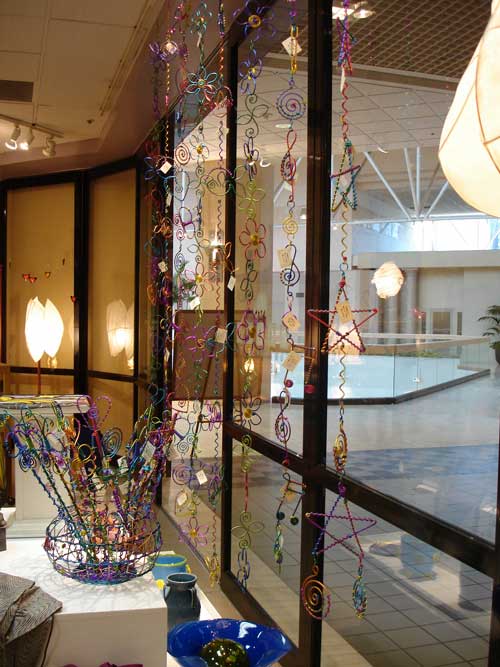 Long chains of ornaments hang in the front window at Canal Place.
The wire container in the foreground holds scepters.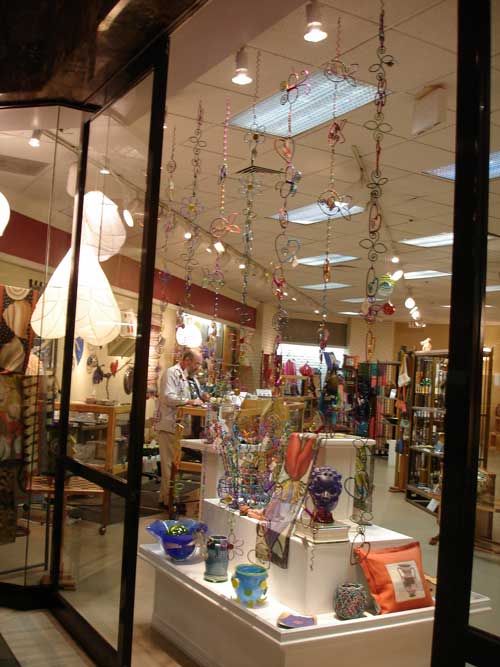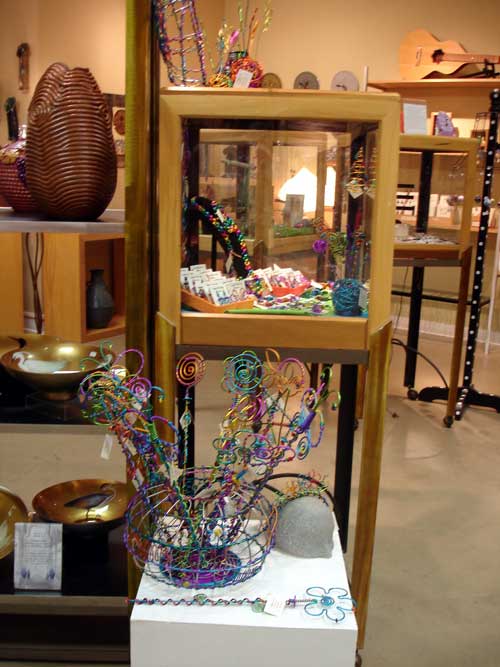 Scepters and tiaras in the foreground, with Cathy's display case behind.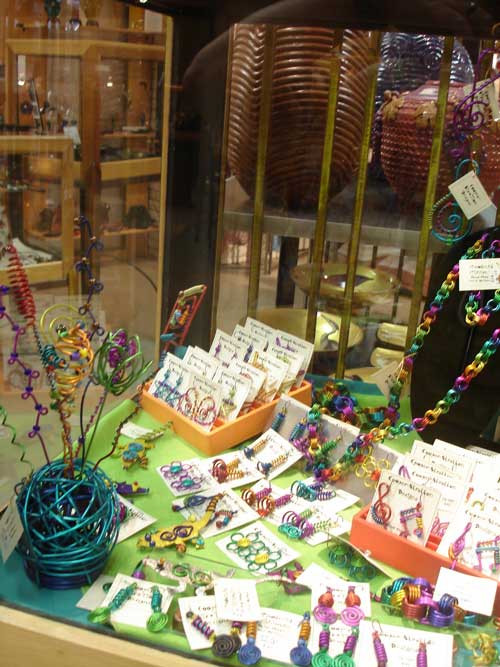 Earrings and other items in the display case. (Yes, it needs to be tidied up.)