Delicate Coil Necklace & Bracelet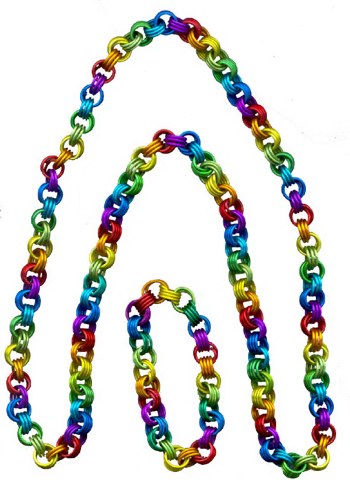 Delicate" Rainbow coil necklace, 32"long, is made of 8 brilliant rainbow colors from small coils, with no catch.
#313 "Delicate" Rainbow Coil Necklace .... $98
The matching bracelet rolls over the hand.(sizes S, M, L or XL) The average size is medium and the small is for a large child.
#207"Delicate" Rainbow coil Bracelet....$44
(sizes S, M, L or XL)